Do you like podcasts? Do you like Halloween? (Of course you do.) Well, I've been trying out Halloween-y podcasts so you don't have to! As the second part of my two-part Spookify Your Halloween series, here are three of my favorite podcast channels for the season, as well as a summary for each. (Please note that content warnings for all include: death/murder of people of all ages.)
LORE
– Read More: Website, Wikipedia
– Listen: Website, iTunes, Google Play
Lore, hosted by Aaron Mahnke, is an award-winning podcast about true scary stories, tying historic events with current fears. Each episode is between 15-25 minutes, so it's easy to get a quick one in or binge-listen to multiple on a long journey. It's a bit like listening to a lecture (given by someone with a great reading/speaking voice) about stuff you're actually interested in. Episode one is about vampires: origins and popular representations. It's fantastic, a great start to a podcast I now can't get enough of. Other episode subjects include: werewolves, mirrors, zombies, strangers…
MY FAVORITE MURDER
– Read More: Website, Wikipedia
– Listen: iTunes, Google Play
– Content Warnings: r*pe, sexual assault/abuse, torture, child abduction and abuse, pedophilia
My Favorite Murder is a true crime comedy hosted by writers Karen Kilgariff and Georgia Harstark. It's more conversational than Lore, more informal and comedic. Full episodes are posted on Thursdays (60-120 minutes) and minisodes are posted on Mondays (30-45 minutes). Episode subjects include JonBenét Ramsay (episode one!), the Axeman of New Orleans, and a bunch of people I'm not yet familiar with. I would note that MFM is much harder to listen to. They talk about some gruesome shit that truly freaks me out. I listened to the first three, then had to stop for a week because I had nightmares. So. (That said, it's also hilarious, and Karen and Georgia are lots of fun.)
WE'RE ALIVE, A STORY OF SURVIVAL
– Read More: Website, Wikipedia
– Listen: iTunes, Google Play
– Content Warning: zombies, sounds of gunfire
Guys, the format of this is so cool! I know I sound like a total n00b (do people still say "n00b"?), but this is like watching a movie without the visual… or listening to a radio show before televisions were a household staple… or listening to a video game. It's not quite the same as an audio book as there is minimal narration; episodes rely on dialogue and sound effects. The dialogue can be cheesy/stiff, and there are moments where I roll my eyes because of typical heteronormative interaction. But! We're Alive is interesting and the story line is good. I'm nine episodes in, and this show gets my heart racing. (I should probably stop listening to it while driving home from work.) Episodes are 15-25 minutes each.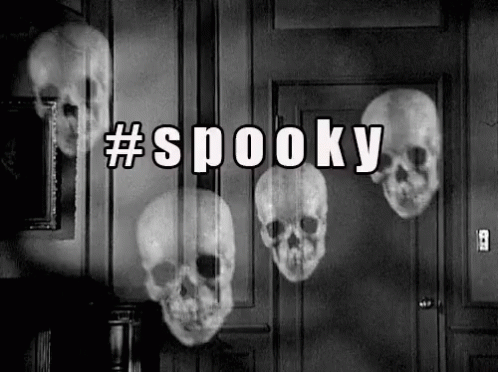 And that's it! My 3 Halloween-y podcasts. I'll probably continue with We're Alive pretty regularly as I'm invested in the story now, and I'll listen to Lore when I need a break from zombies; I'm not sure if/when I'll pick up My Favorite Murder, as the reality of it truly makes me sick.
What podcasts have you guys been listening to? (Spooky or otherwise! I'll eventually post about my non-Halloween podcasts, too. Let me know if I should try out any of your favorites.)
Thank you for reading!
Kaiya x
You can also find me on Facebook, Twitter, Instagram, and Goodreads. 💗
NEW: I have a Ko-fi account! I would super appreciate any donations toward
my chai lattes, Jonny's chocolates, Ella's cat toys, and Alfred's crickets. 💑🐱🐸