Huge thanks to Sofia for tagging me in the best possible survey tag thing (forever ago, yikes!). Harry Potter is my absolute favorite series, fandom, and lifestyle (I went there), so there's nothing I like more than talking about it. Prepare for some light ramblings.
RULES: Answer a bunch of Harry Potter-themed questions, then tag some other people to do the same. Simple. Let's get to it. ⚡
What House are you in?
Slytherin. I went (nearly) my whole life thinking I was in Gryffindor, but then Pottermore came and was like, "Kaiya, you foolish girl. No." and sorted me into Slytherin twice. (I was distraught the first time so registered a new account and took the quiz again.) I've since taken multiple quizzes, read loads about Slytherin House, and have finally come to terms with the fact that I am definitely a serpent. 🐍💚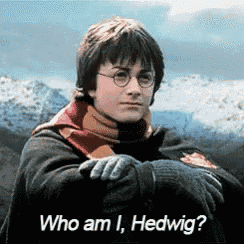 What is your patronus?
A dolphin! 🐬 I have no idea what on earth that means, but I'm pleased. Dolphins are cool. Super intelligent and pretty and live in the water, so… Sure. I'm here for it. If I were choosing my own, I'd probably go with an elephant. Or a sea turtle.
EDITED TO ADD: Apparently, "Those with this patronus are typically very social and intellectual. If you have this patronus you're smart and quick witted. With an excellent ability to understand other people and empathise." (Credit)
What is your wand?
(I had to log back in to Pottermore for the first time in ~a year to look this up.) Pine, 13″, dragon heartstring core, brittle flexibility. To sum up the blurbs on Pottermore, pine wood indicates "an independent, individual master who may be perceived as a loner, intriguing and perhaps mysterious." They're good for creativity and trying new things. Dragon heartstring wands are the most powerful, learn the quickest, form strong bonds with their masters, and can be temperamental. The length probably just means I have a big– you know.
What is your boggart?
Why isn't there a Pottermore quiz for this yet? I have no frickin' clue. I've talked about some of the things I'm afraid of before, but my guess would be: wasps or some tangible form of finality.
What position would you play in Quidditch?
I want to say seeker because I'm not good at sports and don't like them much, and chasing one ball and only really focusing on that seems easiest. I'd be a rubbish chaser or keeper. If not a seeker, I'd be a beater. That'd be fun. (Really, I'm hella lazy. As much as I want to say I'm cool enough to play quidditch, I'd probably just be a spectator.)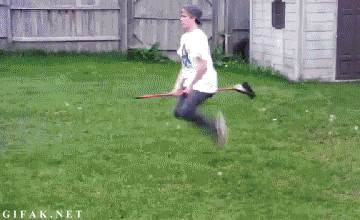 Would you be pureblood, halfblood, or muggleborn?
Muggleborn. Neither of my parents are particularly interested in Harry Potter.
What job would you want after graduating Hogwarts?
I'd love to be a professor! Or I think I'd like to live in Hogsmeade and run a café/bookshop. Wouldn't that be lovely? Heavily leaning toward professor, though, because I want to live in the castle and see how it (SUPER SLOWLY) modernizes.
Which of the deathly hallows would you choose?
The invisibility cloak or the wand. I'm not interested in the stone (creepy). The cloak is safest, but the wand would be so useful — not for dueling (no thank you), but for doing everything else. Then again, having a wand would be great for all the things I'd want magic for, lol, so… the cloak. Yeah. I'd go with the cloak.
Favorite book?
The worst question. I like Order of the Phoenix for its teamwork and overthrowing of a tyrant. I like Half-Blood Prince for its more adultness; I think HP gets more into YA than children's literature in book six. And I like Deathly Hallows for how different it is; it isn't set in Hogwarts, the trio have an Actual Fight and resolve it, and the battle is so well written.
Least favorite book?
Chamber of Secrets. It isn't bad, but it's my least favorite. The first book has sentimental value, so I can get past how boring it is through the first half. The third book is great because it introduces non-Voldemort-centric problems, new characters, and Hogsmeade. The fourth is fab; I love the quidditch world cup and the tournament, the introduction of other schools. And I obviously love five, six, and seven.
Favorite film?
Half-Blood Prince. I know it takes a lot of liberties (wtf is up with the Burrow burning?), but I love it as a film. It's funny and full of teen drama, which I think is perfect for the characters' ages (16ish). (And the scene where Dumbledore dies and everyone raises their wands — oof. It gets me every time.) I also really like Deathly Hallows 2 for its music and filming. They did the battle so freaking well (minus the weird Voldemort/Harry face combo, flying through the air thing).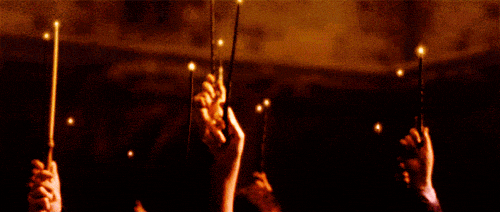 Least favorite film?
Prisoner of Azkaban. I loved PoA, and the film was just too much of a letdown for me to get over. Even now that I'm older and can separate film from adaptation lenses, I just don't like the third film. I don't really like the second film either, but that's because I don't much like the second book itself.
Favorite character?
Another terrible question. Because I have been so involved in the fandom, I have a lot of head canons about minor characters. I love the whole trio: Ron is problematic and grows a lot, Hermione is an obvious favorite because she's fucking smart and badass, and Harry is just doing his damned best, okay, despite his problematic narration. I also love (book) Ginny, Draco, Lavender, McGonagall, Pansy, and Hagrid. I love Scorpius (not in Cursed Child, which is fucking garbage).
Least favorite character?
Snape. Y'all. I get that he's a great character because he's complicated, but I cannot stand him. Umbridge is loathed for all of the obvious reasons, but HELLO. Snape is the saaame. Blood supremacist, bully of children. He just happens to "be on the good side" (read: he's on the good side because he wanted to save Lily [ONLY LILY], but she died and he didn't have much choice but to remain on the good side because Dumbledore would have seen right through him). Lily was his token muggle friend, but he still loathed muggleborns and joined up with a group to eliminate them. If your love for someone doesn't change you for the better, you don't love them. 🙂 Get a grip, Severus.
Favorite teacher at Hogwarts?
McGonagall. Hands down. I love her. (I love Hagrid, but he really was not professor material. Poor man should have been given the chance to go back to school as a student first.)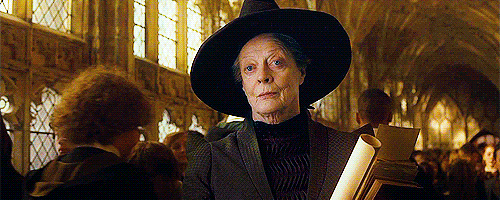 Least favorite teacher at Hogwarts?
Umbridge. What the fuck was she even doing, honestly. The one thing Snape had going for him was that he was a master in his field and he actually taught his students relevant information.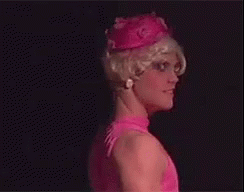 Do you have any unpopular opinions about the series?
Cursed Child is garbage. J.K. Rowling is annoying as fuck and needs to release her micromanaging deathgrip on the written series. Fantastic Beasts is so far a nice spin-off; Johnny Depp should not have been included. (This is probably general consensus, but) Ilvermorny is trash; JKR took 0 time to do any research, and she has just come across stupid and offensive.
… What a negative note to end this tag on, omg. I just have a lot of feelings about the franchise. (Anyone read fan fiction?) Talk to me about your feelings! Harry Potter friends are the best friends, haha. Also, I'm not actually going to tag anyone in this because the people I would have tagged have already done it. So, do this if you want to! And link back to me so that I can see it and read all of your answers. 🙂
Kaiya xx
You can also find me on Twitter, Instagram, and Goodreads.
NEW: I have a Ko-fi account! I would super appreciate any
donations toward chai lattes and creative content. 💗